News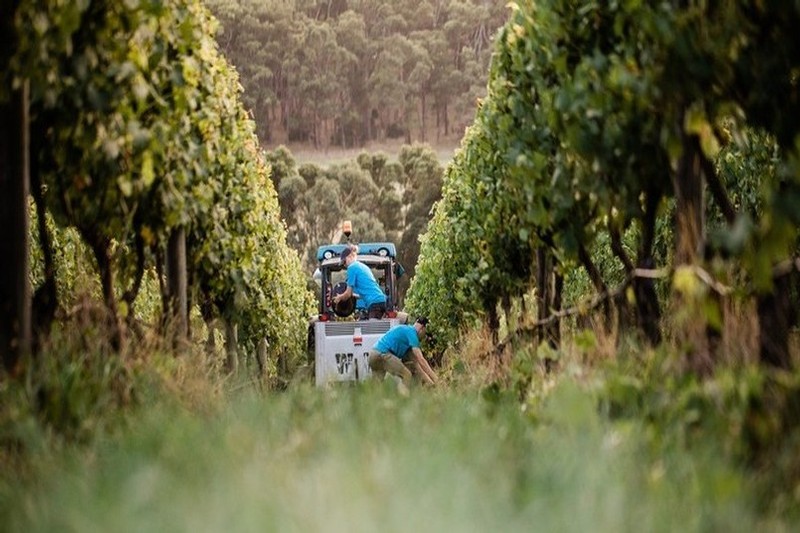 VINTAGE IN BRIEF
The 2022 season started with a very wet and variable spring, resulting in poor flowering, small bunches and reduced yields across many sites.
The exceptional summer and autumn months to follow provided perfect ripening conditions that generated great concentration and striking flavours across all varieties.

SOME NOTES FROM MARTIN
The 2022 vintage started with higher than average rainfall, occasional storms, some hail and cool daytime temperatures. Less than ideal flowering conditions! The variable spring weather and its impact on flowering resulted in large differences in yields between vineyards both up and down the hill.
This changed in December, when temperatures started to increase, and we had weeks of dry fine weather. After a little wet weather in early January, we enjoyed a dry growing season, with the exception of a downpour on March 4th which helped to freshened everything up and refill the dams. It felt like a switch had been turned in January and from that point we enjoyed one of the best summer and autumn seasons we have had for many years - perfect ripening conditions.
As a result of weather conditions during flowering, the bunches that developed were small, in fact, very small! Some blocks only averaging around 35-40 grams per bunch, compared to something around 110 grams to 120 grams normally. These beautiful little bunches and berries may have lacked weight, but they had incredible intensity of flavour and lovely chewy skins.
During picking and sorting of all our fruit on our sorting table in the winery, we had to take great care to separate the secondary bunches from the primary fruit. Secondary bunches develop on lateral shoots later in the season and these bunches do not fully mature, so hence they are much less ripe.
Usually, secondary bunches are easy to identify because they are (usually, but now always) smaller and have a slightly paler colour (reflecting their lack of maturity), but sometimes they can be difficult to detect. Given how small the primary bunches were in 2022, we had to take a spend of time on the sorting table to sort all these secondary bunches out. It was definitely a year where having the sorting table and taking that time to sort every pick was very important to the end quality.
Because of the small berries and high skin to juice ratio, the Pinot's had amazing colour, flavour and tannin intensity. The wines are bright, concentrated, generous and the Pinots have a lovely plush velvety texture. Again, because in part of the small bunches we also reached phenolic ripeness earlier, so average alcohols are lower than normal.
It is still early days, but I believe the wine quality in 2022 is exceptional. They are quite different stylistically than the 2021's (which I also loved) and they will definitely reward some patience to show their full potential.
Discover the 2022 Vintage wines.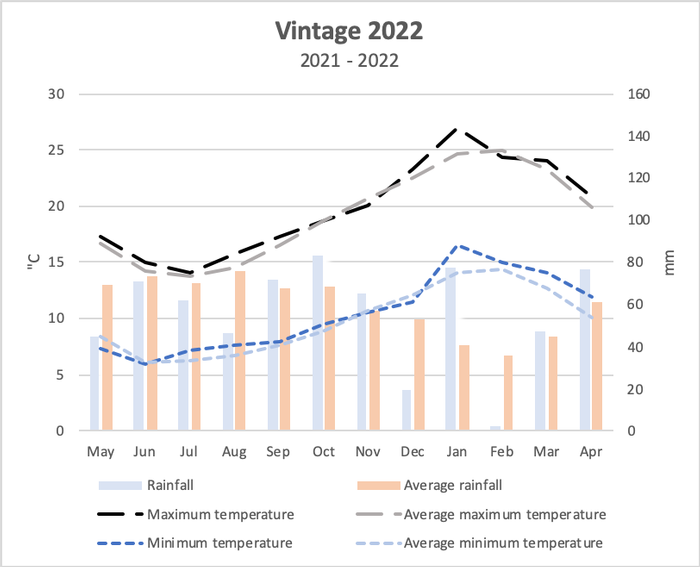 KEY DATES (MAIN RIDGE PINOT NOIR DATES FOR 2021/22)
Budburst – 23 August 2021 (av 6 Sep)
Flowering – 12 Nov 2021 (av 20 Nov)
Veraison – 12 Jan 2022 (av 5 Feb)
Harvest – 5 Mar 2022 (av 27 Mar)
Hang time – 185 days (av 201 days)
Up v Down Difference – 15 days (av 17 days)
2022 VINTAGE HIGHLIGHTS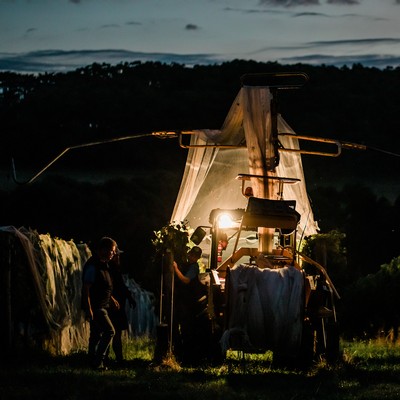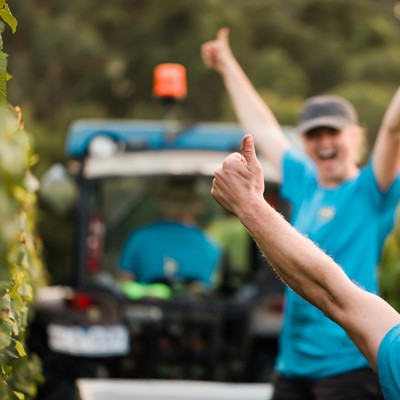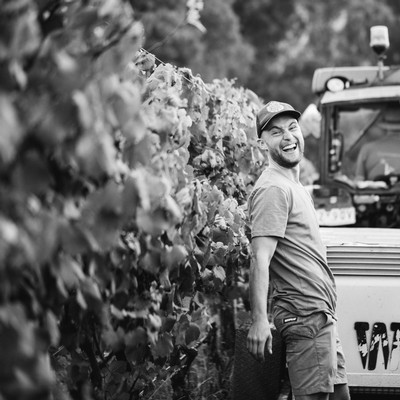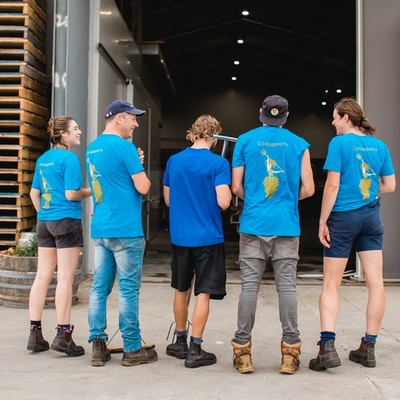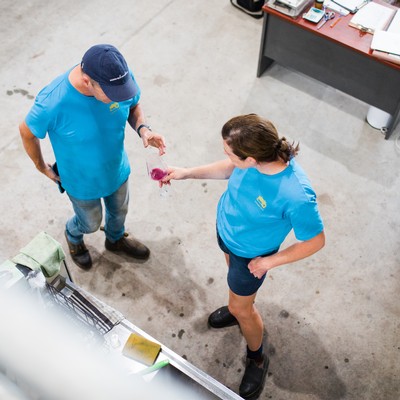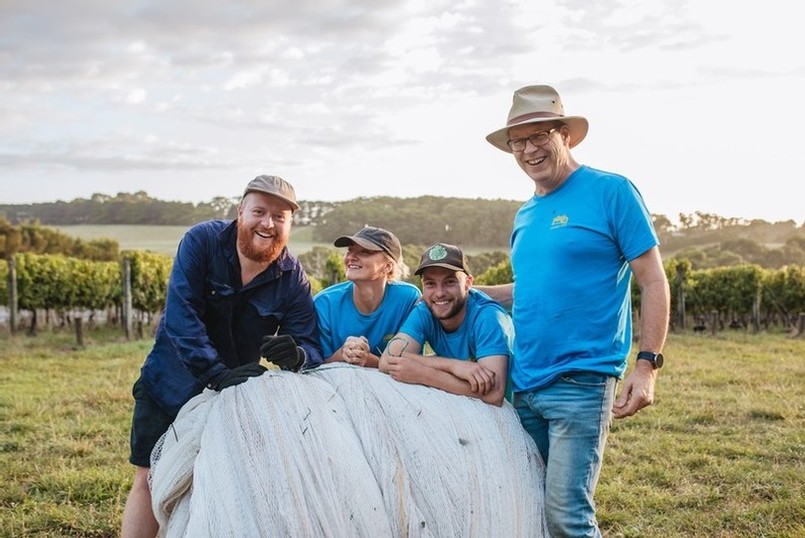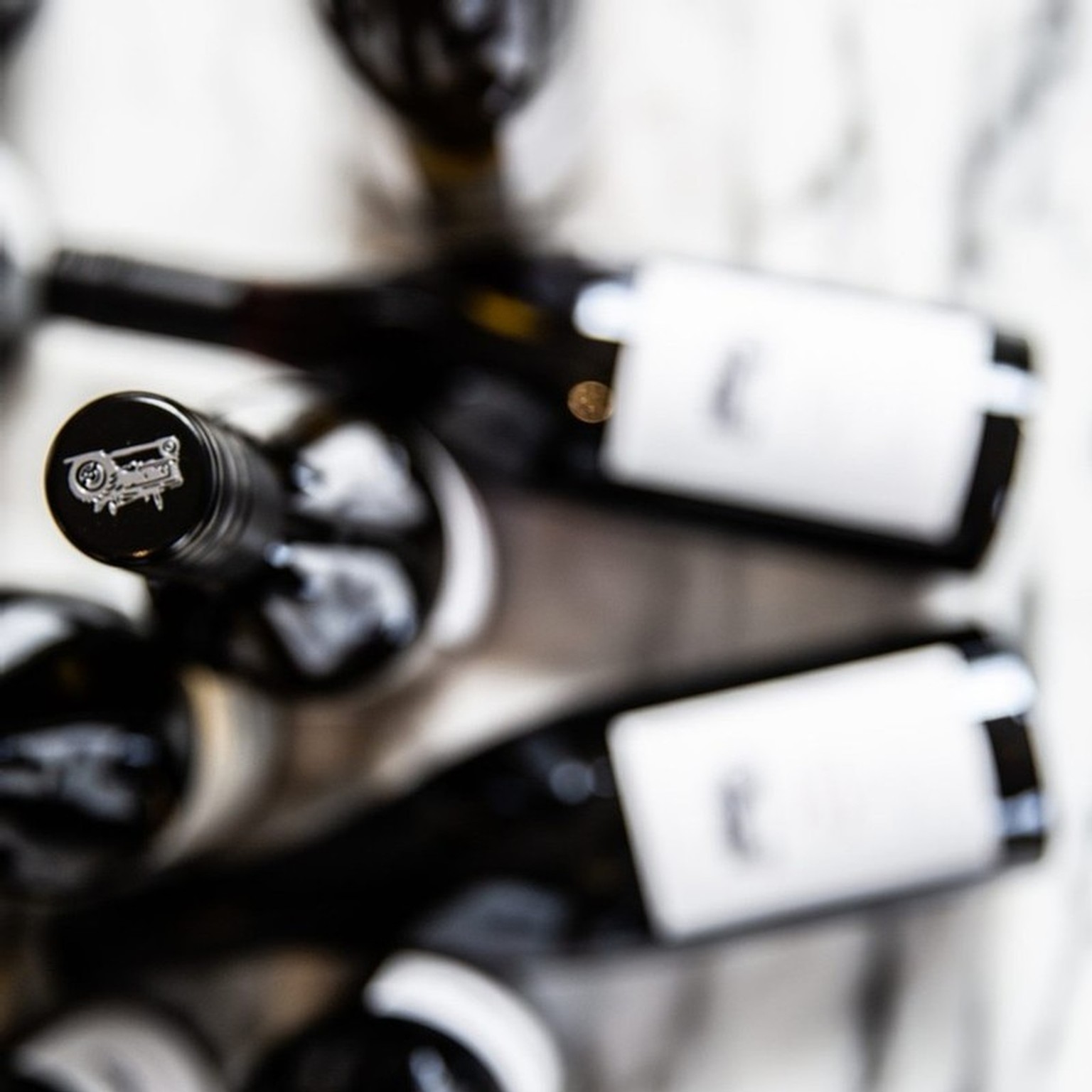 Here is a selection of recent wine reviews we'd like to share with you.
2021 Judd Pinot Noir
From the highest vineyard in the winery stable comes this seductive pinot noir showing the benefits of whole bunches with fine cinnamon and five-spice aromas well supported by plush beetroot and rhubarb. Fleshy and welcoming dark cherry flavours follow before tightening up to a long and fine finish. - Angus Hughson, The Australian
2021 McCutcheon Chardonnay
An embryonic chardonnay, with delicious purity of fruit, intensity and definition with layers of nectarine and citrus aromas plus an exotic touch of tangerine well integrated with high-quality oak treatment. Young and tight, it is beautifully pitched for cellaring but also delivers impressive drinkability. - Angus Hughson, The Australian
2021 Coolart Road Pinot Noir
This intriguing and distinclly savourypinot noir is a beauty with a fascinating array of aromas from fennel seed and wintergreens through to wild raspberry. It's coiled quite tight thanks to sinewy tannins but then slowly builds to a long energetic finish. - Angus Hughson The Australian
2021 Judd Chardonnay - 98 pts
Dried-herb/straw and other more savoury aromas, small white flowers and chalky minerals, the palate likewise very dry and savoury, with phenolic and acid presence that lingers on the farewell, adding a certain texture, almost a thickness, that will go well with the right food. There is umami here. Lovely line and length, finesse, focus and great persistence, the aftertaste complete and harmonious. A stunning chardonnay. - Huon Hooke, therealreview.com
2021 Wallis Chardonnay - 96 pts
Light-medium yellow colour; rich stone-fruit, almond and even some tropical accents combine with sweet roasted hazelnuts and faintly buttery aromas, making for a complex bouquet. The wine is very intense, powerful and driving, with lively lemon-sherbety acidity powering it along. It fills the mouth and the finish has a gentle grip and a big fanfare at the end. (Vineyard is on Main Ridge. P58 clone) - Huon Hooke, therealreview.com
2021 Mills Chardonnay - 95 pts
Light-mid yellow hue; shaved almond and straw aromas, the palate delicate, refined and intense, with drive and persistence. A superb chardonnay, understated and finely tensioned, graceful and very long. This would take some age to advantage. (Vineyard is at Merricks North) Huon Hooke, therealreview.com
2021 McCutcheon Chardonnay - 94 pts
Light-mid yellow colour with a bouquet of almond, stone fruits and red apples, the palate fuller in body and it has quite a firm grip at the end, making for an emphatic finish. A slightly broader style that would go well with poultry. (Vineyard is on Main Ridge. P58 clone) Huon Hooke, therealreview.com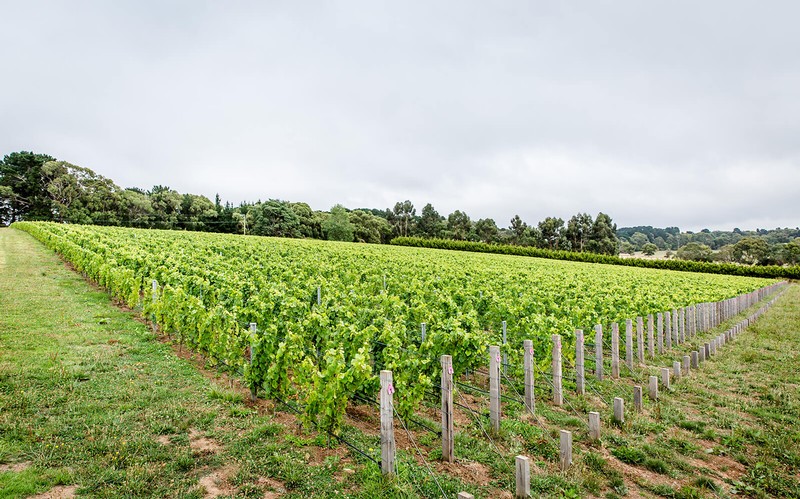 Close-planted vines produce better wine, no?
Well, they must, because the classic French wines from Burgundy, Champagne, Chablis, and most other places are grown in vineyards that are close-planted, much closer than typical Australian vineyards.
Most close-panted vineyards in Australia are very young, but youth may have been immaterial as the Bannockburn pair were by common agreement the hardest to tell apart.
But it's not that simple.
What works in Volnay or Vouvray doesn't necessary translate to Australian conditions.
A tasting at a workshop on close-planting, conducted as part of the recent Pinot Noir Celebration Australia on the Mornington Peninsula, was inconclusive.
The tasting was of eight glasses of pinot noir, two each from four producers. One was off a close-planted vineyard, the other off a conventional vineyard of the same producer, in the same locality, and using the same winemaking. All were MV6 clone.
The wines were Bindi Darshan 2019 (close) and Bindi Original Vineyard 2019; Ten Minutes By Tractor McCutcheon Vineyard 2022 and Ten Minutes By Tractor Spedding Vineyard 2022 (close); Bannockburn Estate 2019 and Bannockburn Serré 2019 (close); and Scorpo Old Cherry Orchard 2021 (close) and Scorpo Eocene 2021. The wines were randomised and the tasters were asked to try to tell which was the close-planted in each pair. Most—possibly all of us—failed to*.
Most close-panted vineyards in Australia are very young, but youth may have been immaterial as the Bannockburn pair were by common agreement the hardest to tell apart, although the Serré vines were mature (average age 39 years).
So, what drives vignerons like Bindi's Michael Dhillon and Ten Minutes By Tractor's Martin Spedding to plant vines at high density, which is estimated to cost at least four times as much to establish?
The panel laid out the advantages and drawbacks of high-density.
Advantages
The entire vineyard is involved; there is no idle land.
Greater lignification (the stems are woodier, which is useful for whole-bunch fermenting).
Roots drive deeper, making for stability of moisture status.
Saves irrigation water (Spedding said it uses half the water).
Smaller bunch and berry size, which increases concentration.
Shading of the fruit-zone, so less sunburn risk, and leaf-plucking is safer.
Grape yield per vine is reduced so more goodies go into each berry.
Drawbacks
Setup cost is estimated between four and five times that of a conventional vineyard.
Fungal disease problems are increased in wet seasons.
'Normal' vineyard machinery doesn't fit the rows.
Reduced yield per vine may be seen as a disadvantage depending on quality and yield per hectare.
In cool, high-altitude sites, the vines don't set fruit if they're too close.
"You wouldn't do it unless you had a fantastic site," said Dhillon.
Spedding and Dhillon both have very small crawler tractors to work their high-density vineyards, and these, while expensive, have an added advantage of reducing soil compaction: "less than a single human walking down the row."
What is a high-density? The Burgundy and Champagne standard is one metre by one metre, which results in 10,000 vines per hectare. Traditional Aussie vineyards have as few as 2,500 vines per hectare. The panel, consisting of Spedding, Dhillon, climatologist Greg Jones and viticulturist Tim Brown, agreed that anything less than 1.5m spacings is high-density.
Read more here: https://www.therealreview.com/2023/03/07/close-planted-vineyards-and-wine-quality/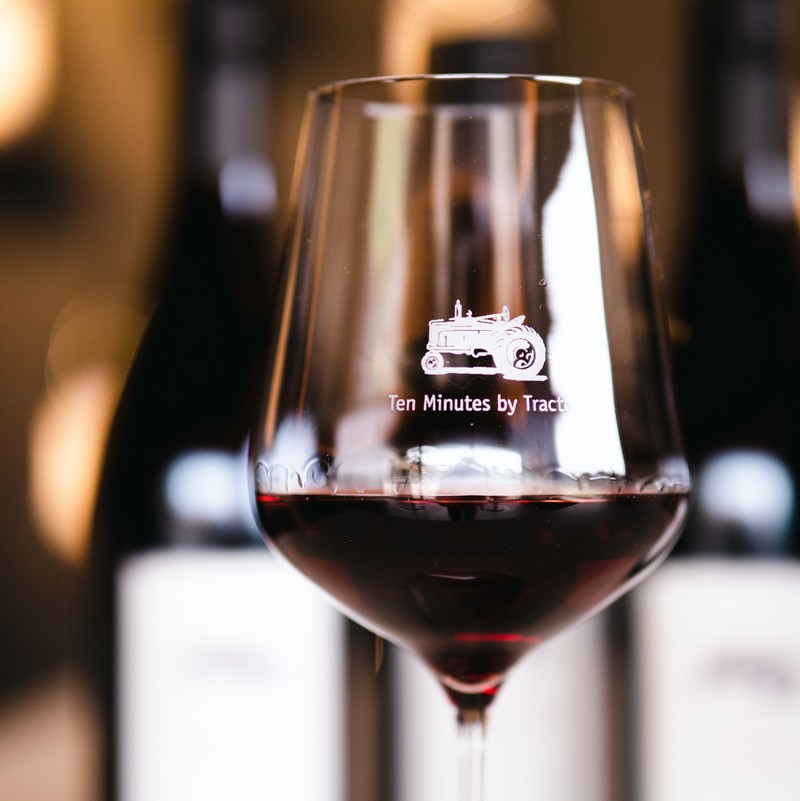 With the popularity of lighter-style red wines showing no signs of abating, it might be time to swap your Aussie Shiraz or Cabernet Sauvignon for a Pinot Noir. Tina Gellie picks out 25 cool-climate Australian Pinot Noirs to try.
There's 4,948ha of Pinot Noir across Australia (source: Wine Australia 2022), which represents just 3.7% of the total area under vine.
It might be the fourth most planted red variety, well behind Merlot with about 8,500ha, but truly small fry when you consider the country has five times as many plantings of Cabernet Sauvignon, and a whopping eight times as many for Shiraz.
But with the global trend for lighter-style reds showing no signs of abating, this is good news for the country's Pinot Noir producers. Particularly as even the most expensive represent a value alternative to Burgundy as well as premium-priced examples from neighbouring New Zealand.
COOLART ROAD PINOT NOIR 2019
Martin Spedding makes four single-vineyard wines, wth Coolart Road always the biggest, boldest and most darkly fruited. Grippy, textured tannins and a firm acid line give great structure to the umami-like flavours of mushroom, beetroot and black cherry. Lingering smoky incense and rose petal notes lift the finish.
ESTATE PINOT NOIR 2018
This estate Pinot is now split into the Up the Hill and Down the Hill cuvées, but in this vintage was a barrel selection of Martin Spedding's four vineyards. This is seductively savoury wine, with bold earthy beetroot and undergrowth tones to join autumnal plum and black cherry. Vanilla chai oak spice and supple tannins too.
10X PINOT NOIR 2021
Practically a Coolart Road single-vineyard wine with just 5% Wallis fruit blended in. It's a wonderfully pure expression of ripe black cherry and raspberry fruit kept arrow straight by focused, racy acidity and satin-textured tannins. Dark, earthy notes add savoury complexity.
Read more here: https://www.decanter.com/premium/australian-pinot-noir-25-exciting-wines-to-try-496960/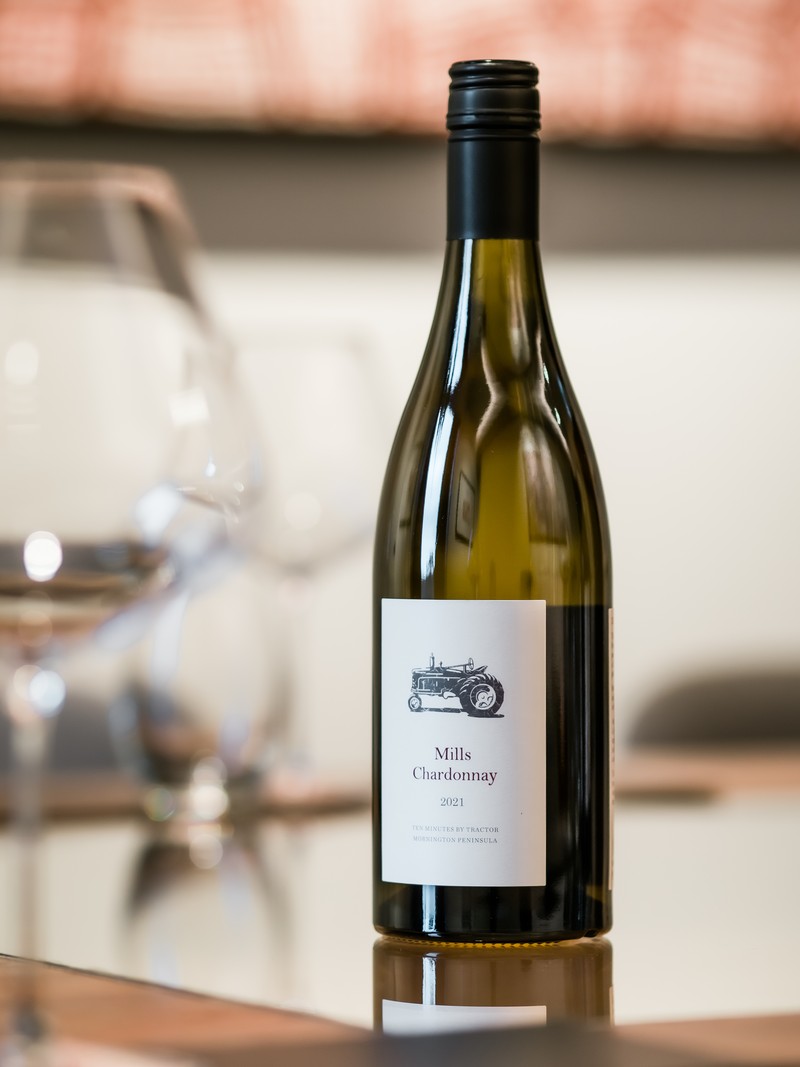 The Mills Vineyard, located in Merricks North on the Mornington Peninsula was planted by the Mills family in 2000 to Chardonnay and Pinot Noir.
The Chardonnay produced from this vineyard has shown a consistent quality and depth of flavour that has resulted in it being an important component of our Estate Chardonnay over the past six years. What became very clear over the years is that the quality of the Chardonnay was head and shoulders above the Pinot. As a result, in 2017, the Pinot Noir was replanted with Chardonnay (Clone 96) with an increased density (75cm spacing). The first vintages of the young Chardonnay block are very promising, with great concentration of flavour - rich and layered.
In 2021, we decided, for the first time, to elevate the Mills Chardonnay to a single vineyard bottling - a reflection of the quality and long-term cellaring potential of this wine.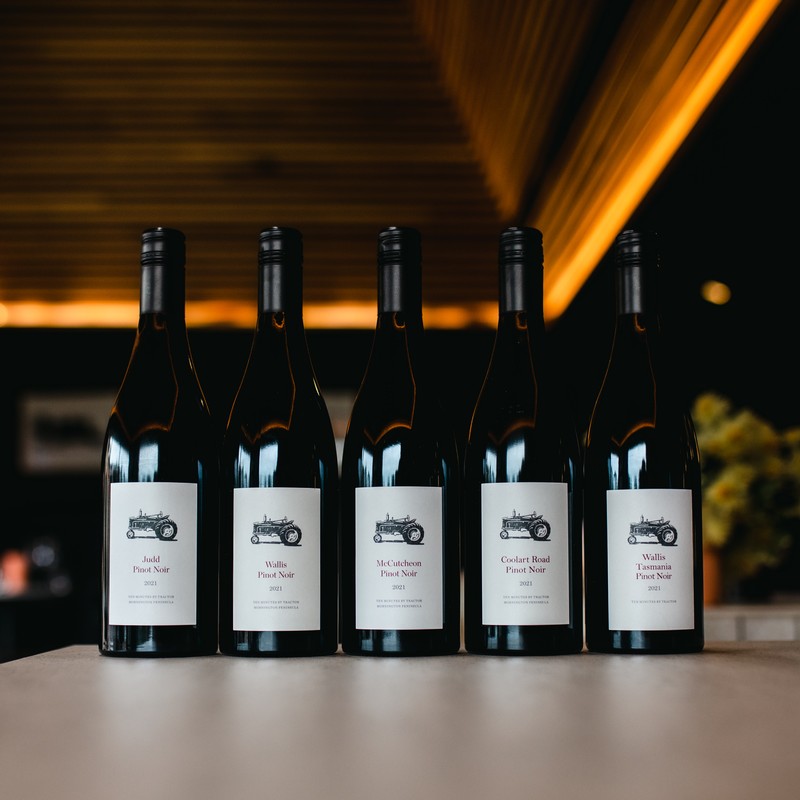 We're pleased to announce the release of our 2021 Single Vineyard wines. The 2021 vintage was outstanding, the first in many years to rival the landmark 2015 vintage. Great acid retention and concentration of flavour have resulted in wines of great balance and fine detail.
2021 Vintage
Moderate temperatures throughout a wet spring and flowering resulted in healthy canopies with slightly lower than average yields. Above average rainfall over the summer due to La Niña was moderated by dry spells and moderate temperatures resulted in slower ripening. This resulted in some late season botrytis, which further reduced our yields. Great acid retention and concentration of flavour has resulted in wines of great balance and fine detail. The wines are outstanding and will reward further with cellaring.
The Wines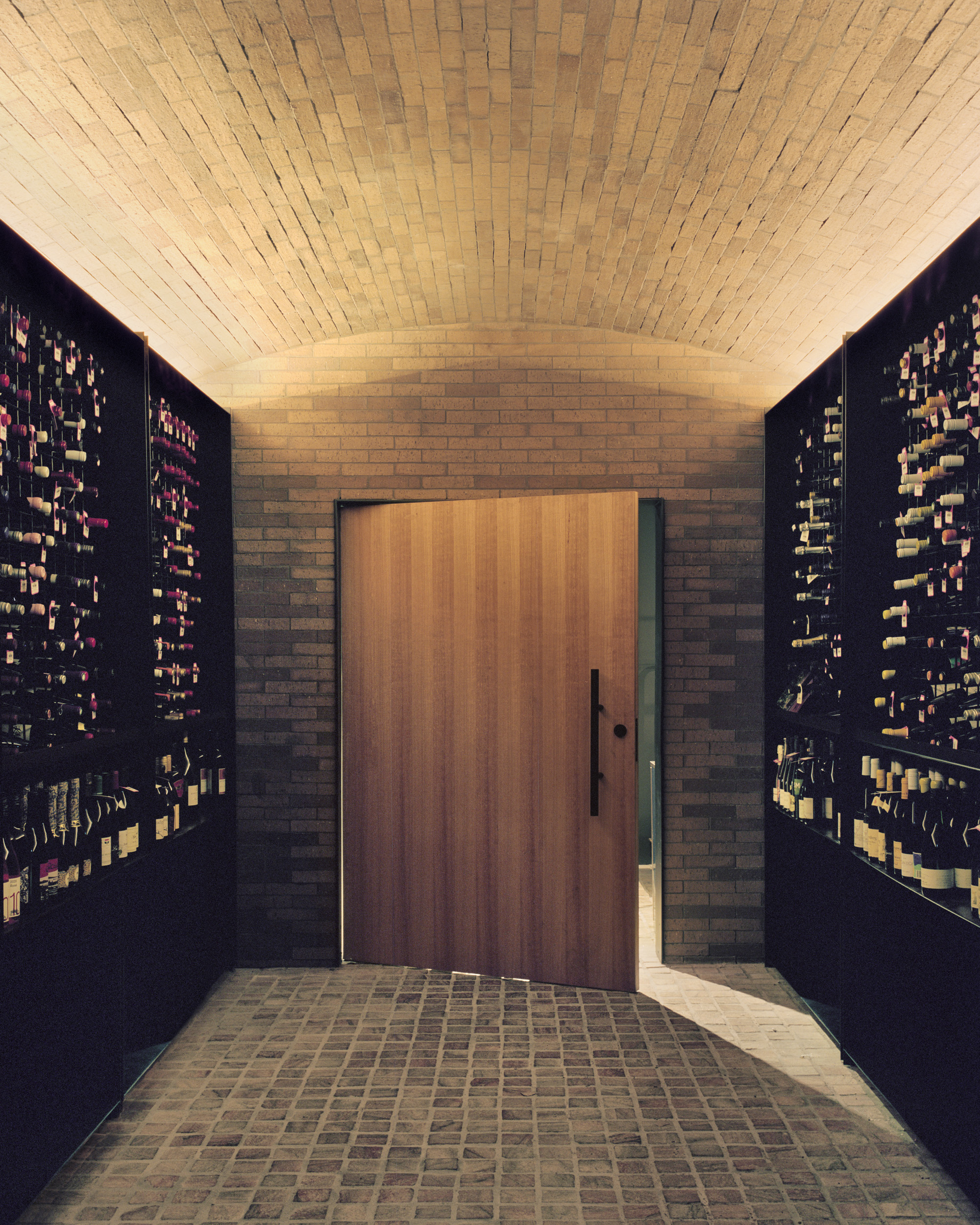 Our restaurant was recently awarded as having the best wine list in Australia. Twice! This also included being voted best in Victoria, best Regional, and best wine list 'by the glass'! A huge honour and truly humbling. Judge Jeni Port described the list as a "love letter to wine if ever there was one". Our sommelier team are very passionate about curating a wine list that not only has great depth and breadth, but takes the reader on a journey through stories from different regions and wineries – giving some context to their wines.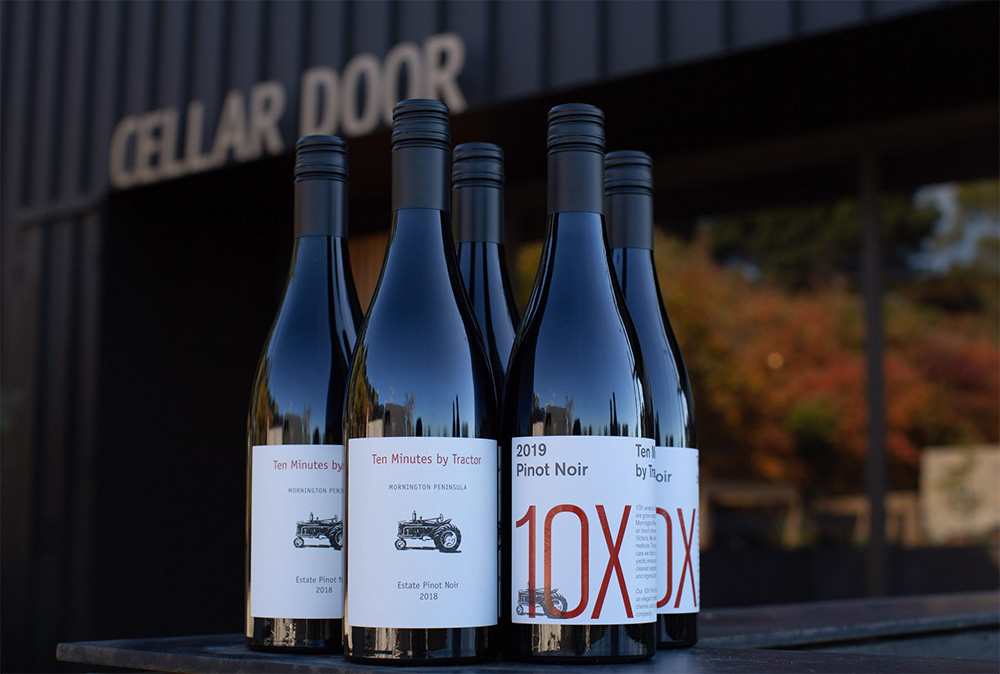 We are pleased to announce the release of our 2019 10X Pinot Noir and 2018 Estate Pinot Noir, which are now available to purchase through our website and cellar door. These wines are from two outstanding vintages on the Mornington Peninsula and we are very excited to share them with you.
In lieu of tasting these wines at our cellar door, we invite you to to view a short tasting hosted by Martin and Imogen as they discuss our new release Pinots.
10X PINOT NOIR 2019
"Easily the prettiest 10X Pinot in some years, this entrée to the Ten Minutes by Tractor Pinot range is a very likeable wine. It's round and red-fruited through the mid palate, every bit the classic, generous Mornington Pinot, yet with subtle mushroom nuances and a flutter of compact, but real tannins."
– Andrew Graham for TMBT
ESTATE PINOT NOIR 2018
"Using fruit from both 'down the hill' and 'up the hill' imbues this Pinot with welcome layers of flavour. There's bright fruit, but it dovetails into something darker, the tannins nicely bitter in a savoury fashion. The detail, the completeness of a Pinot that is perfectly mid-weight and assured in its regional style."
– Andrew Graham for TMBT
Instagram Feed