Wines
"The wines from this estate have become classier and classier with each passing year. Indeed, it's fast heading for elite status."
— CAMPBELL MATTINSON & GARY WALSH, WINE WRITERS
10X
10X wines are sourced from several vineyards on the Mornington Peninsula and are therefore a regional expression of each variety. All of our fruit is Estate grown and managed.
Estate & Sparkling
Our Estate wines are a barrel selection from our individual vineyards which are blended to create the best expression of Mornington Peninsula Pinot Noir and Chardonnay.
Single Vineyard
We produce Single Vineyard Pinot Noir and Chardonnay from our Estate vineyards – McCutcheon, Coolart Road, Judd and Wallis – which are 100% managed by our viticultural and winemaking teams.

These wines are produced from the highest performing blocks from each of these vineyards, harvested from small carefully selected parcels ensuring the clearest expression of their terroir.
Single Vineyard Chardonnay
Single Vineyard Pinot Noir
"The Ten Minutes by Tractor range from the Mornington Peninsula always offers a choice of some of Australia's finest single-vineyard chardonnays."

— WINSOR DOBBIN, AUSTRALIAN WINE WRITER


Trahere
This is a new limited release wine that is inspired by our high density vineyard in Main Ridge, the culmination of many years of planning, hard work and passion.

"Sourced from the best vineyard sites – including some newer, very high-density plantings – it has remarkable intensity, concentration, and almost voluptuous dark fruit, but also superb finesse and length of flavour."

— MAX ALLEN, AUSTRALIAN FINANCIAL REVIEW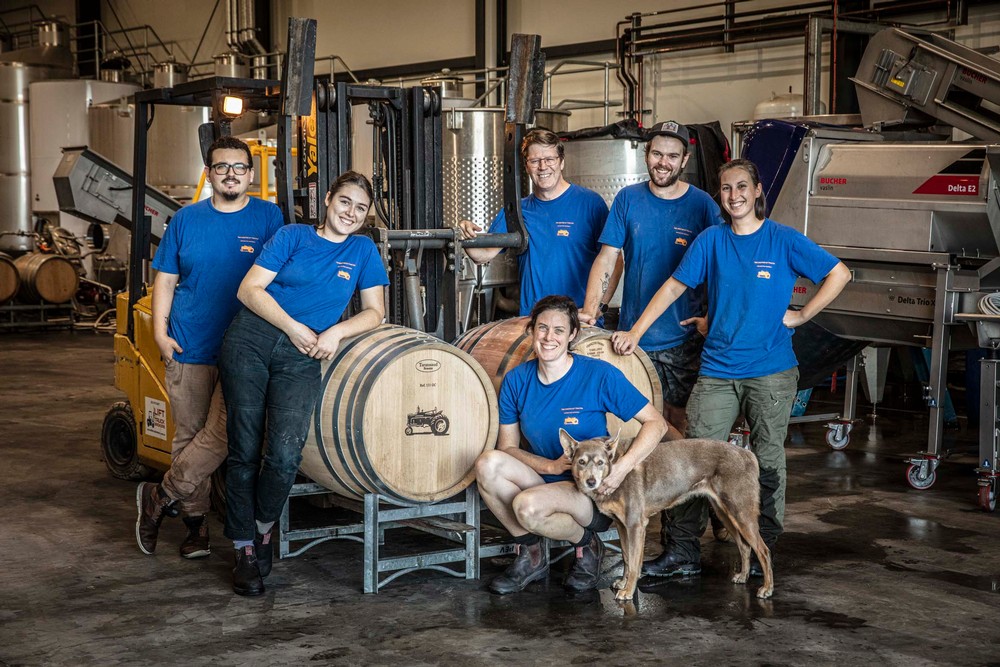 Winemaking and Viticulture
Our winemaking and vineyard teams are highly experienced and have worked in a number of wine regions in the old and new world. They have an in- depth understanding of every square metre of our vineyards and it is from this knowledge that we make and assemble each of our wines. Our low intervention approach to winemaking uses natural and traditional processes to enhance complexity, elegance and balance in our wines. This includes the use of indigenous yeasts in all our wines. We cultivate all our soils under vine mechanically and do not use herbicides. The cultivation of vineyard soils and use of sustainable vineyard practices are central to our vineyard management philosophy and belief that it preserves and promotes the natural terroir of our vineyards and produces superior wines.
We are heavily influenced by Burgundian winemaking traditions and philosophy; we choose to follow unhurried methods with our winemaking – this ancient craft and our own ambitions demand an artisanal perspective. Our wines are bottled under screwcap to prevent cork taint and random oxidation and to preserve the pristine characters of our wines.