Our Restaurant
"If there's one place that, for me, reflects the soul and sophistication of the Peninsula
it's Ten Minutes by Tractor."
— KENDALL HILL, THE AUSTRALIAN
Our passion is to deliver memorable dining experiences that celebrate great wine and great food. Since we first opened our restaurant doors in 2006, our goal has been to try to bring together all the elements necessary to create a memorable experience for our guests. A celebration of the incredible produce from the Mornington Peninsula, the knowledge, skill and attentive service of our chefs, waiting staff and sommeliers, a wine list that provides endless opportunities for discovery, that has been judged Australia's best, the relaxed ambience and views over our vineyard and the rolling hills of Main Ridge.
Head Chef Hayden Ellis is a Kiwi born chef, lover of local farming, foraging and worldly flavours. His innovative menu is driven by creating a powerful connection between food, wine and nature. Guests can expect the highest quality seasonal and local ingredients handled with passion and creativity. Vegetables, herbs, fruits and flowers are grown in fertile soils of our region and accompany the finest produce sourced from near and far.
The menu evolves and changes with the seasons and draws on Hayden's experience working in some of the best restaurants in the world, including; The Fat Duck and the Ledbury in the UK and Dinner by Heston, Vue de monde and Bistro Guillaume in Melbourne. Hayden believes in focusing on sustainable food that is considerate to our environment, where ingredients are sourced, how it has been grown or farmed, and when and how it is harvested all come together to form a story that he is very passionate about.
Our restaurant team led by Andy Robertson, set high standards of service – polished, but in a relaxed and friendly manner. With a passion for delivering the best dining experience, our guests will enjoy and appreciate the little things that make dining with us special.
Our award winning wine list provides an opportunity to explore the breadth and depth of wines produced on the Mornington Peninsula and cool climate regions, like ours, from around Australia and the world. The list is focused on the key varietals grown in these regions, including Pinot Noir, Chardonnay, Riesling, Pinot Gris and others, selected from wineries like ours.
These are wines that inspire us, that tell a story of place, people and time. This offers opportunities to compare a variety from different wine regions, winemakers and vintages, with the information, maps and assistance from our expert sommeliers to guide your choices and help provide another dimension to your dining experience.We look forward to welcoming you to our place.
We offer guests our Tasting Menu for $175 pp and from December 14, will be introducing Hayden's Signature Menu for $270 pp - a decadent degustation of up to ten courses exploring exquisite combinations of textures, temperatures and flavours.
Online reservations are only available 90 days in advance. For those wishing to book outside this period, you can do so by calling 03 5989 6455 or via email to reservations@tenminutesbytractor.com.au.
For those wishing for a more immersive experience, we are pleased to offer a 'behind the scenes' luxury experience called The Art of Fine Wine & Gastronomy.
What people say... reviews and accolades.
---
CURRENT OPENING HOURS
Monday:
CLOSED
Tuesday:
CLOSED
Wednesday:
CLOSED
Thursday:
Lunch Bookings: 12noon - 2:15pm
Friday:
Lunch Bookings: 12noon - 1:45pm
Dinner: from 6.30pm
Saturday:
Lunch Bookings: 12noon - 1:45pm
Dinner: from 6.30pm
Sunday:
Lunch Bookings from: 12noon - 2:15pm
Please note a 10% surcharge applies on Sundays & a 15% surcharge applies on Public Holidays. View our public holiday opening hours here.
*Five days advance notice is essential for all dietary requirements. Dietary requirements may not be catered to without prior arrangement.
CONTACT
1333 Mornington Flinders Road
Main Ridge, Victoria 3928 Australia
---
"Drinking good wine with good food in good company is one of life's most civilized pleasures.".
— JOHN LETHLEAN, THE AUSTRALIAN
Our menus are seasonal and change through spring, summer, autumn and winter with an emphasis on fresh produce, sourced locally whenever possible. We have our own gardens of heirloom vegetables, herbs and edible flowers. Chef Hayden Ellis also has his own foraging spots on the Peninsula where he harvests water cress, samphire, salt bush and more. In addition, we support several local producers of organic heirloom fruit and vegetables who work with us to ensure we have a good supply of the produce we require.
Hayden's pièce de résistance is his Signature Menu. This provides guests with the opportunity to sample a wide cross section of local flavours and textures, which subtly complement each other. At the moment, we are pleased to offer guests a five course tasting menu as well as a vegetarian menu.

Our menus can also be enjoyed with a selection of wines matched by our sommelier team to further enhance your dining experience.
---
Photogallery rendered here.
Wine List
Our Wine List has a particular focus on Chardonnay and Pinot Noir the two flagship varieties of Ten Minutes by Tractor and our region. Together with other varieties that flourish in cooler climates ideal for slow ripening conditions we provide our guest with an opportunity to explore and celebrate the many different styles and expressions of wine from the around the world.
The wines offered on our list are wines that hopefully will teach us something about a variety, a region, a vineyard, the winemaking and the people who have contributed to producing them. The vineyards, the passion and the seasons all come together to offer us something very special to enjoy and to match with the multitude of flavours on our menu.
We are pleased to offer guests a couple of different wine pairing options curated by our sommelier team. These pairings feature producers that inspire us from around the world and are perfectly matched to our seasonal menu.
"The selection here is excellent, but what really made them stand out is that they are a producer restaurant and still have such a vast selection. Secondly, there's a real sense of warmth and welcoming in this list that comes through the page."
— ARVID ROSENGREN, STAR WINE AWARDS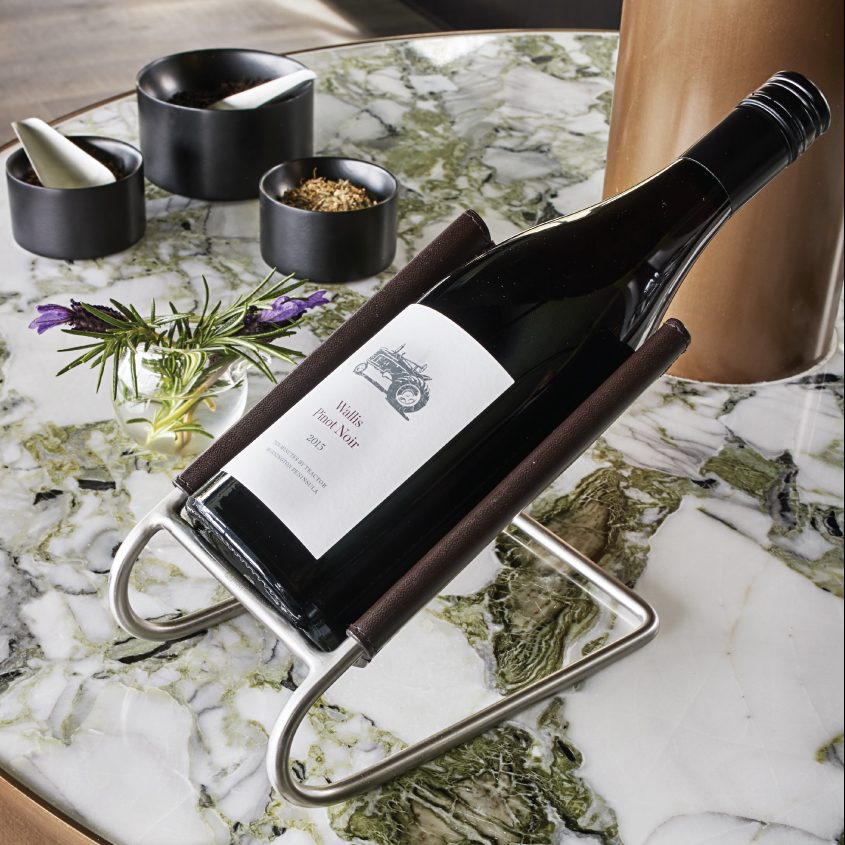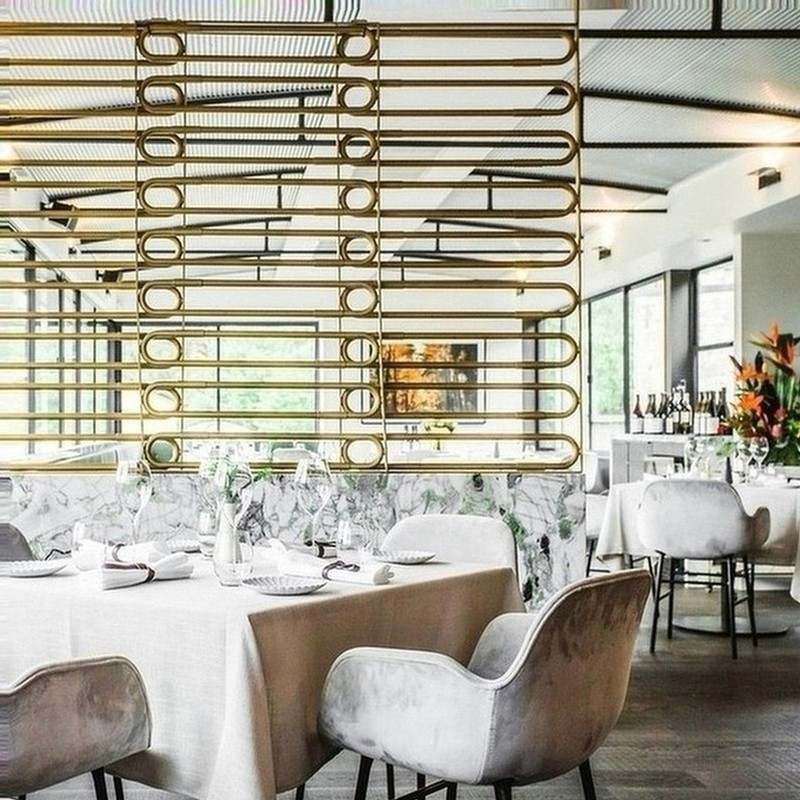 ---
Our Suppliers
"It's important, and our responsibility, to understand where our produce comes from and how it is produced – its provenance – making it essential that as much as possible of what we use is sourced locally from producers with whom we have a close relationship."
ALAMBRA
Situated on Main Creek road in Main Ridge this one hectare plot has been farmed by Mary since 2005 and grows seasonal produce such as tomatoes, berries and pears.
DANIEL'S RUN HEIRLOOM TOMATOES
Cheryl runs her award winning tomato farm nearby in Tyabb, focussing primarily on heirloom tomatoes. Her passion for growing tomatoes stems from her grandparents who grew all their own vegetables, and of course tomatoes. Daniel's Run tomatoes are all grown outside using organic farming practices, focussing on quality over quantity.
FLINDERS ISLAND MEAT
Started in the late nineties by farmer John Chapman and purchased in 2010 by father and son David and James Madden. Wallabies on Flinders Island enjoy being at the top of the food chain with no predators, and lush bountiful pastures to feed from which results in a unique tasting meat that is unlike any other in Australia. They are found in large numbers on the island and their gathering is restricted on a quota basis and managed with a wholly sustainable outlook.
FLINDERS MUSSELS
The Flinders Aquaculture Fisheries Reserve is over 400 ha in area and runs about 0.3km offshore between Flinders and Shoreham at depths of 7-11m. It was established in 1985 with longline culture of blue mussels (Mytilus edulis) the predominant activity. The blue mussel is a filter feeding bivalve shellfish widely distributed throughout southern Australia and is renowned for its tender flesh and delicious flavour. Michael "Harry" Harris has been working his mussel leases here for years.
FRIEND & BURRELL
Friend & Burrell supply the world's finest luxury food products. Their business is forged on a love of fine food and a healthy respect for mother nature. Simon Friend and Bryan Burrell have procured and supplied premium ingredients for leading kitchens in Australia, and beyond, for almost 20 years.
MAIN RIDGE DAIRY
Damien Noxon grew up spending weekends with his grandparents in Main Ridge and then on his parents property; his wife Bess grew up on a local vegetable farm. They milk 180 goats on their 50 hectare farm and their 'girls' are all named and well cared for, having a fresh paddock twice a day (after every milking) and are always free range.
MOCK ORCHARDS
Raelene and Neville Mock's organic orchard has a dozen apple varieties, cherries, pears and citrus. It is a fourth generation family business established more than 100 years ago by Neville's great, great grandfather in East Burwood. With the urban expansion of Melbourne the farm was moved to Red Hill in 1960. Mock Orchards has been using biodynamic farming methods since 1974.
MUSHROOM FORESTRY
After growing via a farm gate for two years Mushroom Forestry was launched in July 2018 to focus efforts solely on growing the highest quality, organic fresh mushrooms that are grown seasonally. The farm is built within a cool store that manages temperatures naturally and fluctuates through the year, as temperatures change through the seasons different mushroom varieties grow in line with their ideal growing temperatures.
O'CONNOR BEEF
The O'Connor family has been supplying beef for three generations. Their premium beef is sourced from selected British bred cattle, including Black Angus and Hereford, raised in Victoria's prime beef producing Gippsland region where they graze free-range on natural pastures with a mix of clover for minerals and rye grass for protein and vitamins. Guaranteed hormone, antibiotic and GMO free.
PALAMARA PENINSULA PRODUCE
Palamara Fruit and Vegetables have been operating for over 25 years in Mt Eliza. From one generation to another they are passionate about providing the Mornington Peninsula with locally sourced fresh produce. Delivering twice a week, the product is as fresh as it gets, reducing food miles and ensuring the highest quality.
ROCKY CREEK STRAWBERRY FARM
The original property was purchased by Pietro and Rosa Gallace in 1964 as an apple and cherry orchard; son Mick started growing strawberries in the late 1960s under Sunny Ridge. It has recently gone back to the Gallace family as Rocky Creek Strawberry farm, with strawberries, blueberries and blackberries.
ST DAVID'S DAIRY
From humble beginnings in 2013, St David Dairy began with the hand-bottling of fresh farm milk on St David Street in the heart of Fitzroy. Their founder was a fourth generation dairy farmer who wanted to bring the dairy back into the daily lives of inner-city locals and since has seen the community embrace our award-winning milk, yoghurt, butter and cream. Together both farm and factory strive to bring the most beautiful & sustainable milk daily, giving taste, quality and traceability to businesses and families alike.
YOLKY DOLKY EGGS
Within a few weeks of their daughter Lily's tragic death in 2018, her parents secured a lease on a 50-acre property in Somerville and Lil's Farm and Lil's Yolky Dokey pasture-raised egg dream was to become a reality. Lil's Farm has around 1900 'gypsy' chooks who roam free during the day and sleep in caravans at night, with fifteen alpacas and three Maremma dogs as guardians to protect their brood.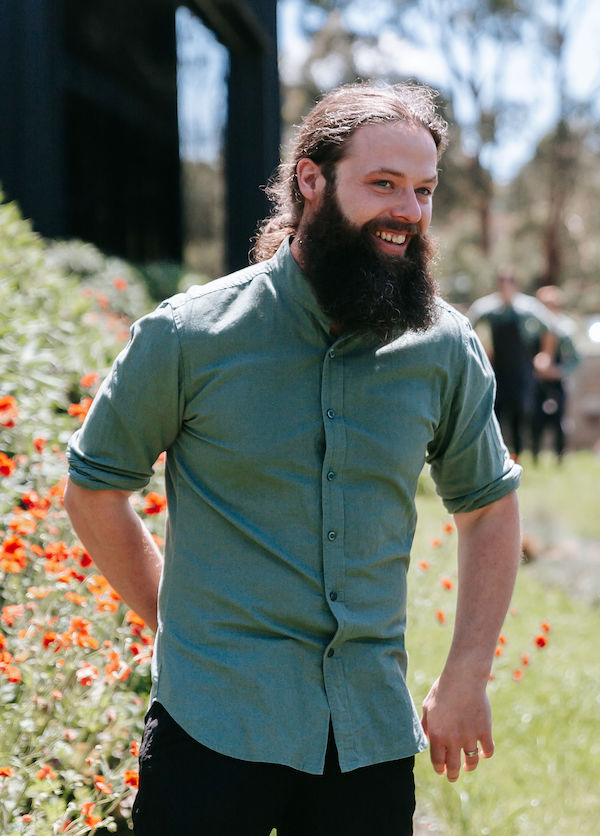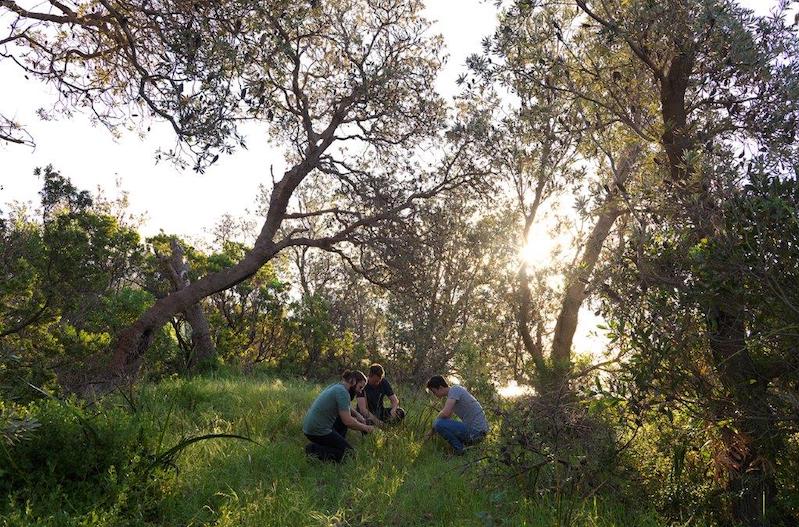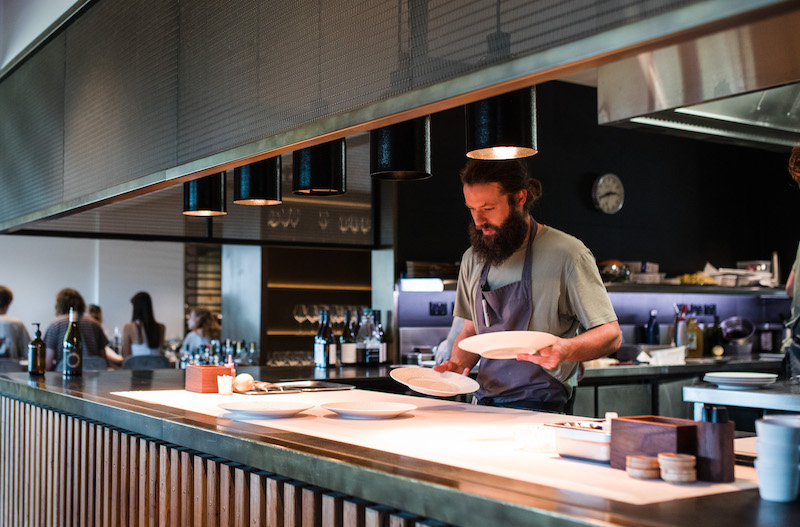 Head Chef Hayden Ellis
Recognition


GOURMET TRAVELLER RESTAURANT GUIDE
TWO STARS
2013 | 2014 | 2015 | 2016 | 2017 | 2018
GOURMET TRAVELLER RESTAURANT GUIDE
ONE STAR
2009 | 2010 | 2011 | 2012
GOURMET TRAVELLER RESTAURANT GUIDE
GOURMET TRAVELER TOP 100
2013 | 2014 | 2015 | 2016 | 2017 | 2018
GOURMET TRAVELLER RESTAURANT GUIDE
RANKED IN VICTORIA'S TOP 10 REGIONAL RESTAURANTS
2010 | 2011 | 2013 | 2014 | 2015 | 2016 | 2017 | 2018
GOURMET TRAVELLER RESTAURANT GUIDE
VICTORIAN REGIONAL – 2 STAR RESTAURANTS
2013 | 2014 | 2015 | 2017 | 2018
GOURMET TRAVELLER RESTAURANT GUIDE
VICTORIAN REGIONAL – 1 STAR RESTAURANTS
2009| 2010 | 2011 | 2012


STAR WINE AWARDS
GRAND PRIX AWARD & BEST BY THE GLASS AWARD
2021


AUSTRALIA'S WINE LIST OF THE YEAR AWARDS
2021 Australia's Wine List of the Year
2021 Best Country Restaurant Wine List
2022 Inducted to Hall of Fame
2022 Best List of Wines By The Glass


AGE GOOD FOOD GUIDE
2 HATS
2013 | 2014 | 2015 | 2016 | 2017 | 2018 | 2023
AGE GOOD FOOD GUIDE
1 HATS
2011 | 2012
AGE GOOD FOOD GUIDE
VICTORIAN WINE LIST OF THE YEAR
2023
AGE GOOD FOOD GUIDE
REGIONAL WINE LIST OF THE YEAR
2013 | 2016
AGE GOOD FOOD GUIDE
BEST SHORT WINE LIST
2010



GOURMET TRAVELER WINE LIST OF THE YEAR
3 GLASSES
2008 | 2009 | 2010 | 2011 | 2012 | 2013 | 2014 | 2015 | 2016 | 2017
GOURMET TRAVELER WINE LIST OF THE YEAR
2008 AUSTRALIAN WINE LIST OF THE YEAR
2008



WORLD BEST WINE LISTS
THREE STARS
2015 | 2016 | 2017
---
Our Journey
"The restaurant is just an extension of the cellar door. It's an opportunity to learn more about our wines and how those wines can be enjoyed with great food. It's also an opportunity for us to bring the produce of the region together into an environment in which everyone can relax, and enjoy, and to understand what makes the Mornington Peninsula as special as it is."
— MARTIN SPEDDING, OWNER
The first Ten Minutes by Tractor cellar door opened in 2002 on the McCutcheon Vineyard in an old tin shed that previously served as horses stables with views stretching across our Pinot Noir Lake Block, up to our neighbouring strawberry farm.
With a café licence for up to 15 people, we offered visitors a modest blackboard lunch menu, charcuterie platters, good coffee and a stoked pot belly fire during winter. It provided an opportunity to be immersed in the McCutcheon vineyard landscape, drink our wines with some homely food.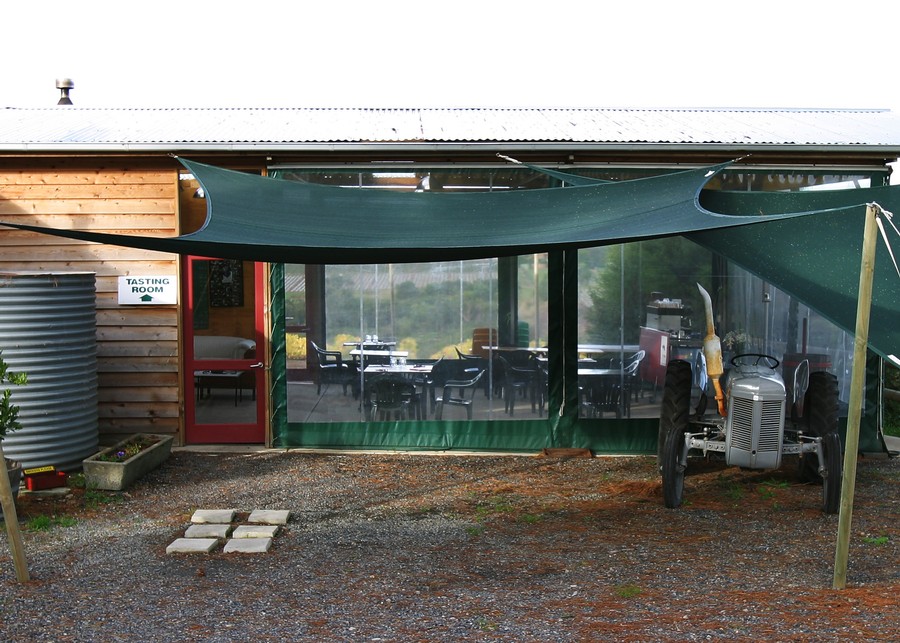 In the early years, there were many wonderful weekend events organised, various musical and operatic performances by various performers, including friends and family of the owners. These were the first efforts to make to a visit to Ten Minutes by Tractor a relaxing and memorable experience.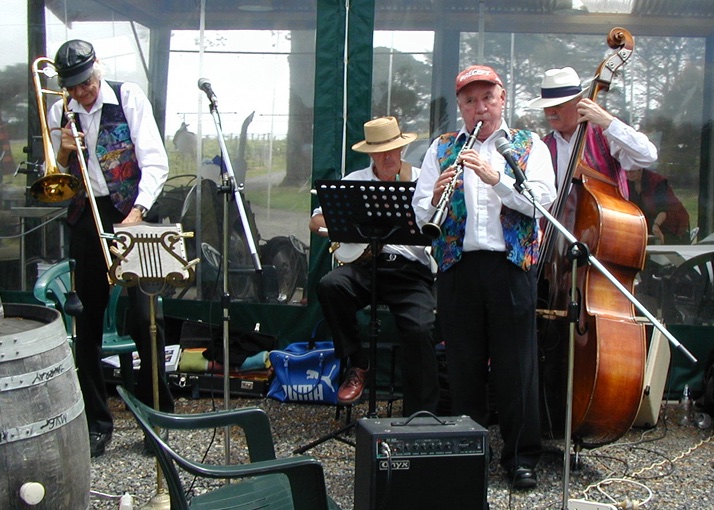 2003 – Jazz band at the Cellar Door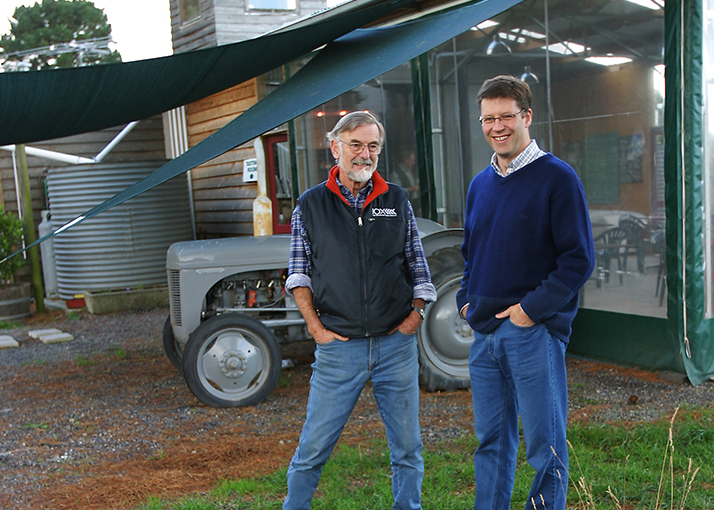 2004 – Martin Spedding & Andrew McCutcheon outside the cellar door

A new home and opening of our restaurant… In 2004, we started searching for a new permanent home for the Ten Minutes by Tractor (we only leased the old McCutcheon vineyard shed at the time). During the Winter Wine Weekend in June 2004, a good friend, Patrick Crooks, who had been helping out in our cellar door noticed that a local bar and café on the neighbouring Mornington Flinders Road, was for sale. It had been the original cottage and apple cool sheds for the Prosser Apple Orchard. It still had most of its original character but needed a lot of work! It was in a perfect fit for what we had been looking for.

Over the next 2 years after navigating an arduous local planning process to move our cellar door and complete our renovations, we opened our doors on Boxing Day, 2006. Our ideas on the restaurant, including the format and style of the menu, quickly evolved and we searched widely to build a strong restaurant team that shared the vision of our owner, Martin Spedding and our General Manager, Chris Hamilton, to create something special.

In late 2007, Stuart Bell and Clayton Hiskins joined the restaurant team. Stuart Bell's journey had taken him through several of Australia's leading restaurants – Paul Bocuse, Jacques Reymond, Langtons, The Loose Box – under the direction of some of Australia's best chefs – Jacques Reymond, Philippe Mouchel and Alain Fabrègues. Clayton's journey started with studying hospitality in Brisbane and experience working for the Hayman Island Resort, a luxury cruise line and two restaurants with chef Tony Sassi, in Port Douglas.

The combination of skills, experience and the shared vision of our restaurant team has continued to build and strengthen over the years. Our team's determination to provide a memorable winery restaurant experience, where food and wine share equal billing and guests are offered extended opportunities to learn and experience more about the wines and varieties we produce, how they work with wonderful food and the extraordinary produce of our region, is still what drives us today.

In 2013 Jacques Savary de Beauregard joined the Ten Minutes by Tractor team as restaurant manager and head sommelier.
In late 2021, Hayden Ellis, formerly of The Fat Duck and The Ledbury in the UK, became Ten Minutes by Tractor's Head Chef and brought to our restaurant team a fresh set of experiences. "My brief for Ten Minutes by Tractor is to demonstrate how culinary creativity can really display the powerful connection between food, wine and nature." Guests can expect the highest quality seasonal and local ingredients, handled with passion and creativity. Vegetables, herbs, fruits and flowers are grown in the fertile soils of our region, along with the finest produce sourced near and far.

We are proud of the accolades and recognition of our efforts that quickly followed our opening in 2007. This includes Gourmet Travellers Australian Wine List of the Year (2008), 1 Star Gourmet Traveller Restaurant Guide (2009), Gourmet Traveller Top 10 Regional Restaurants (2010), Good Food Guide Best Short Wine List (2010), 1 Hat Good Food Guide (2011), 2 Stars Gourmet Traveller Restaurant Guide (2013), 2 Hats Good Food Guide (2013), Gourmet Traveller Wine List of the Year 3 Glasses (very Highly Recommended) 2008-2017 and World of Fine Wine – Best Designed Wine List Australasia and Jury Prize (2017) Australian Wine List of the Year (2021); Star Wine List 'Best Wine list of the Year' 2021, delicious Magazine Top 10 Restaurants in Victoria 2022.

Today…

After a significant fire forced owners Martin and Karen Spedding to close their beloved venue in February 2018, the restaurant was reopened in November 2019.

Driven by their unequivocal passion for premium food and wine, and a determination to take the offering to a whole new level, Martin, Karen and the TMBT team are excited to open with their most extensive experience to date, including a re-imagined restaurant space created within, what was the original apple orchard cottage for the property. The rebuilt restaurant building features a chef's table, private dining room, and outdoor terrace, plus a new cellar door and gallery.

Executive Chef Hayden Ellis now leads the charge in the kitchen and will bring a fresh approach to our tasting menus, drawing inspiration from the concept of terroir, of place, and the amazing produce that is grown and found on the Mornington Peninsula.
Our restaurant journey started over 13 years ago, from very humble beginnings. We have been very fortunate to bring together a group of talented people from across the world, who share our passion and love of what we do, to bring great wine and food together in a way that provides a memorable experience for our guests and the greatest satisfaction to ourselves, to know, that we have done it well. We look forward to you joining us and being part of our continuing journey.
Our Philosophy..
We are guided by a philosophy which informs all we do…
We strive to provide the true meaning of hospitality; "the friendly and generous reception of guests or strangers" (Oxford Dictionary)

Quality and attention to detail is at the heart of everything we do.

Our menus reflect the seasons, our region and sustainability in our menus and use our own produce, whenever possible.

The ingredients, flavours and textures we present complement rather than jostle and are created to sing with wine.

We blend the innovative with the traditional in cooking styles and techniques; keeping abreast of current trends but not losing sight of the classical roots of cooking.

We are mindful of health and nutrition as well as culinary pleasure.

We aim to ensure that everyone who comes into contact with Ten Minutes by Tractor leaves having learned or experienced something new.
---
Functions
Ten Minutes by Tractor Occasions
At Ten Minutes by Tractor we offer a unique, memorable and personal experience for all occasions. Our restaurant team will work with you to personally tailor an event to suit your occasion ensuring that it has that special something.
The ambience, award winning wines, exceptional cuisine and picturesque setting provide the perfect venue for something different. At Ten Minutes by Tractor Restaurant we have a limit of approximately 55 people, perfect for exclusive, intimate occasions.
Please contact our reservations team on 03 5989 6080 to discuss your specific needs or view our functions package below.