Events at Ten Minutes by Tractor
Thank you for considering Ten Minutes by Tractor for your special event.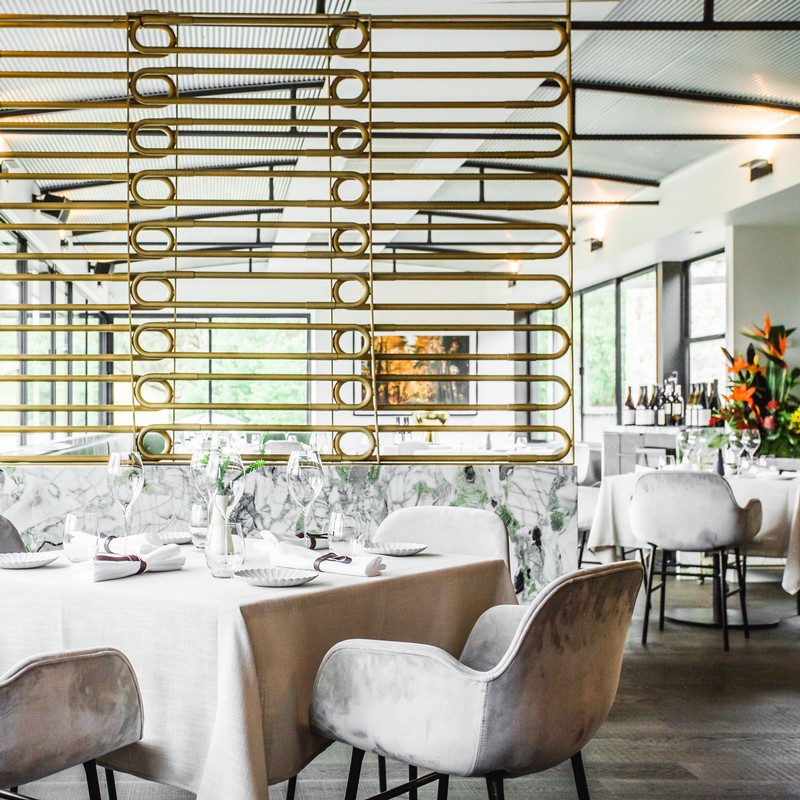 HAMILTON ROOM
We can accommodate up to 22 guests in the Hamilton room set across two tables, one of 14 guests and one of 8 guests.
A beautiful table crafted by Damien Wright from 100 year old oak and rare 15,000 year old petrified Redgum forms the centerpiece of our Hamilton Room.
THE RESTAURANT
We can accommodate up to 60 guests across all three dining spaces within Ten Minutes by Tractor - the dining room, Chef's Table and Hamilton Room.
Overlooking the Gabrielle vineyard, our restaurant takes cues from its lush surrounds with natural stone and textural velvet connecting the restaurant interiors to the surrounding landscape.