11 April 2023 | Gabrielle Richardson
Why do high density planting?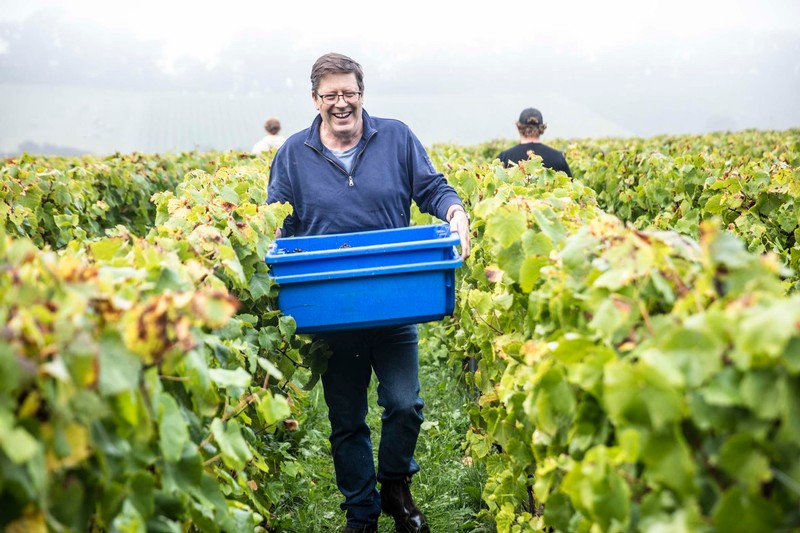 Historically, vine density and row spacing was a function of available land, equipment and techniques of the time. Pre-phylloxera vineyards in Burgundy were planted using a mass layering technique that resulted in very high planting densities (30,000 vines per hectare or more). Vines were arranged in a random pattern with all work in the vineyards done by hand.
In the late 1800s phylloxera destroyed the 'own roots' vines in Burgundy and the vineyards were subsequently replanted on American rootstock and arranged in the trellised rows we see today. This replanting coincided with the use of the horse as a labour-saving practice so vines were replanted in rows in the 'classic' 1m x 1m spacing. The row width was determined by the width of a horse; machinery that followed later was adapted to suit.
In Australia, as in France, vineyard density has also been determined by available machinery. However, in Australia commercial vineyard tractors are typically based on farm or orchard models with an overall width of 1.5m to 2m; this has necessitated vineyard rows of between 2.5m to 3.5m for adequate machinery access and clearance.
Over the past decade, many cool climate wine growers in Australia have learnt that vines grown with closer spacing between plants and rows have greatly improved quality outcomes. However, the density limit remains dictated by the tractor's minimum width.
Around the world, consumers of high quality Pinot Noir and Chardonnay look to Burgundy as the benchmark region for the highest quality expression of the two varieties. This highlights the need for Australian producers to examine current practices and techniques and look for areas of potential quality improvement. Recently, commercial vine nurseries in Australia have begun importing new selections of highly regarded Burgundian Pinot Noir and Chardonnay clones that have been widely planted and credited for positive increase in wine quality and complexity.
In an ongoing effort to explore the influence of best viticulture practices on wine quality we have established this new High Density (HD) vineyard, made possible by importing some specialised European vineyard equipment able to work in 1m rows and allowing us to plant our vineyard at the same density used on the best slopes of the Cote d'Or.
Very early indications are that the new plant densities will have very positive impact on fruit quality which will help elevate the wine quality and structure to a higher level. Based on experience with other HD vineyards we expect to see…
smaller berries and bunches
better crop load balance
more cross shading of canopy, fruit and vineyard floor
humidity levels tend to be higher
cane, bunch and berry stem lignification are more developed.
These are all key attributes for quality wine production and help to counteract climatic challenges such as sunburnt fruit and vine stress from dry soil and low humidity.
Discover more about our High Density Spedding Vineyard and Gabrielle Vineyard.
Comments
Commenting has been turned off.
Instagram Feed