25 May 2020 | Wine | Gabrielle Richardson
New Release Pinot Noirs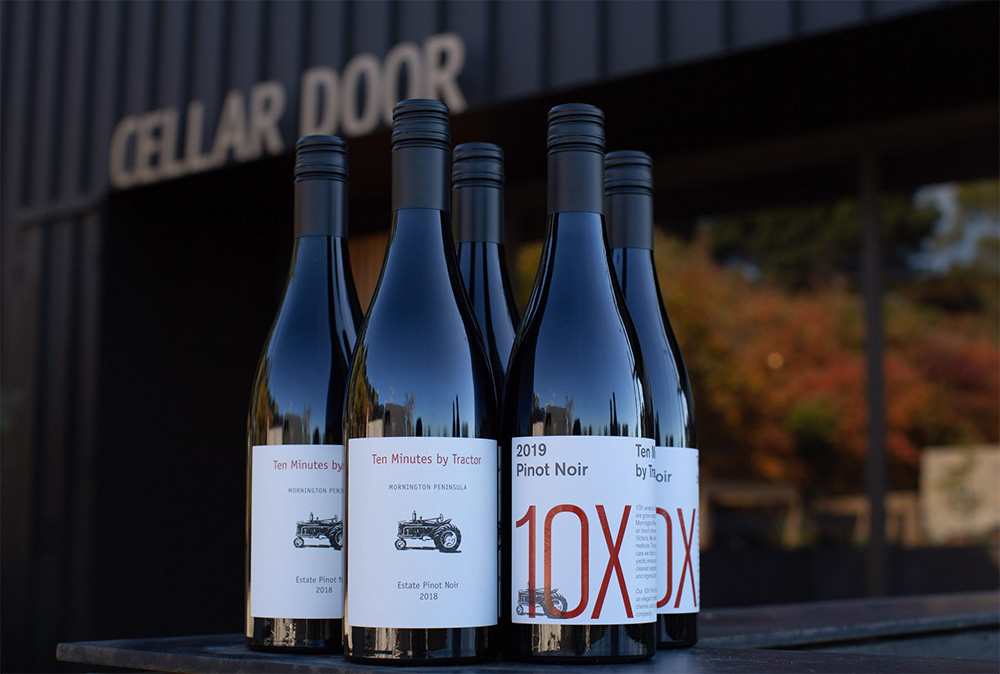 We are pleased to announce the release of our 2019 10X Pinot Noir and 2018 Estate Pinot Noir, which are now available to purchase through our website and cellar door. These wines are from two outstanding vintages on the Mornington Peninsula and we are very excited to share them with you.
In lieu of tasting these wines at our cellar door, we invite you to to view a short tasting hosted by Martin and Imogen as they discuss our new release Pinots.
10X PINOT NOIR 2019
"Easily the prettiest 10X Pinot in some years, this entrée to the Ten Minutes by Tractor Pinot range is a very likeable wine. It's round and red-fruited through the mid palate, every bit the classic, generous Mornington Pinot, yet with subtle mushroom nuances and a flutter of compact, but real tannins."
– Andrew Graham for TMBT
ESTATE PINOT NOIR 2018
"Using fruit from both 'down the hill' and 'up the hill' imbues this Pinot with welcome layers of flavour. There's bright fruit, but it dovetails into something darker, the tannins nicely bitter in a savoury fashion. The detail, the completeness of a Pinot that is perfectly mid-weight and assured in its regional style."
– Andrew Graham for TMBT
Comments
Commenting has been turned off.
Instagram Feed