2 July 2021 | Gabrielle Richardson
Coolart Road in Focus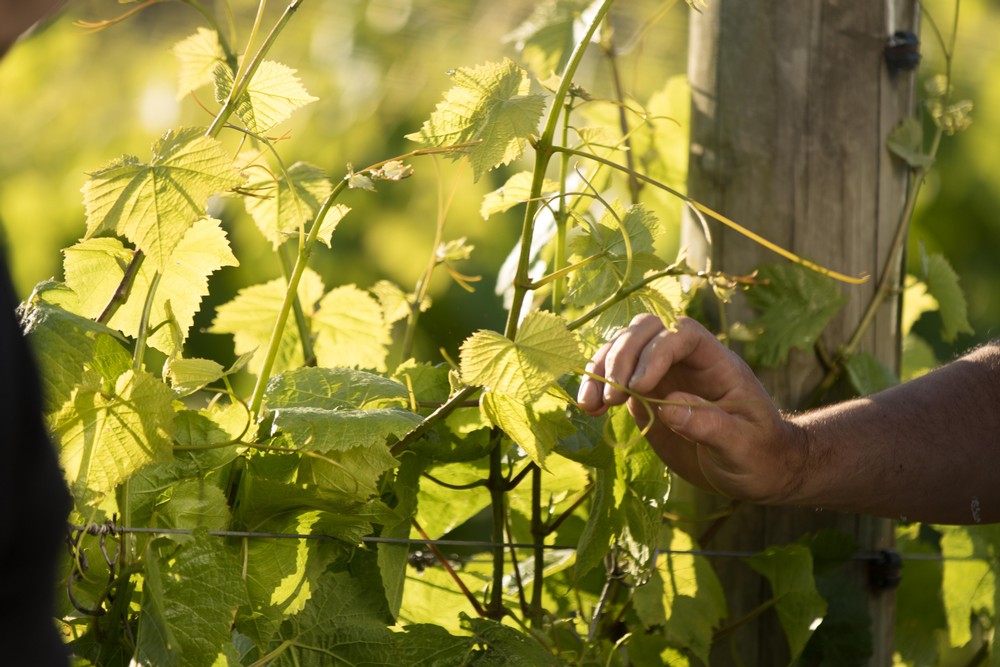 Coolart Road is our northern Peninsula, "down the hill" vineyard in the Tuerong region. It is our lowest vineyard at 72m. First planted in 2000, vines are now 21 years old. Since some replantings in 2012 the vineyard is now 100% Pinot Noir and we are currently in transition to our organic certification.
On average Pinot Noir ripens here 2-3 weeks earlier than our "up the hill" vineyards. Coolart Road typically delivers darker, fleshier fruit characters, possessing both power and grace.
The D block, sitting at the back corner of our Coolart Road property, consistently provides us with some of the highest quality Pinot from this whole site and so there's no coincidence that these 2013, 2015 and 2017 Pinots have all been made from fruit grown purely from this block.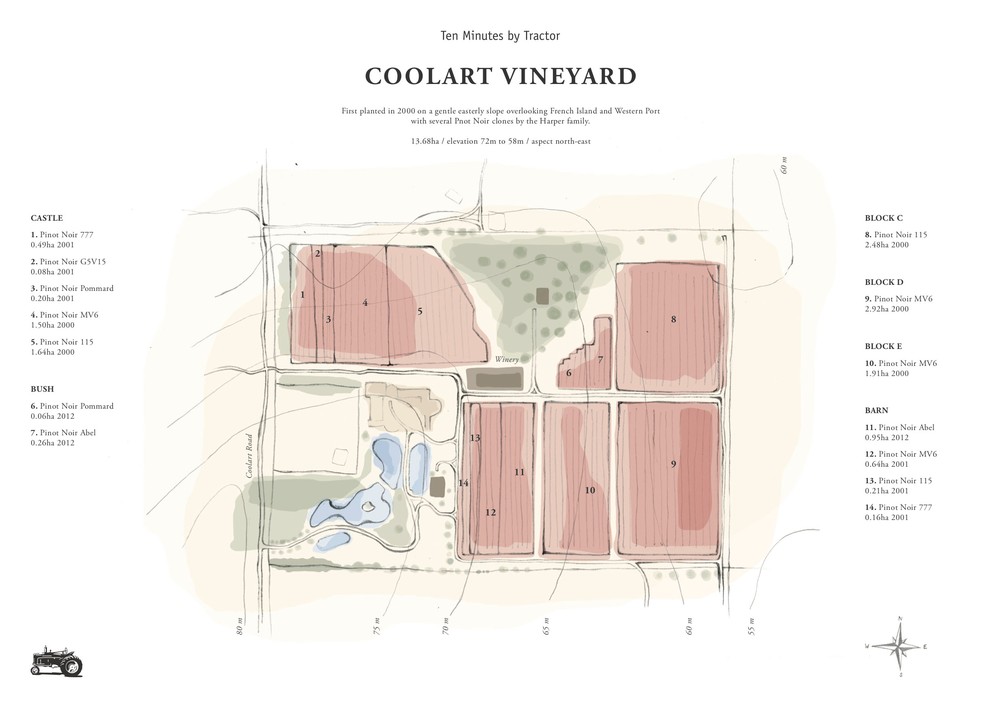 What makes the D Block so special?
The D block is quite protected by its tree-line surrounding however still receives sufficient airflow to moderate the microclimate. The rows on this block run north to south with a very slight gradient and the soil seems more consistent across the block which provides the vines with the same conditions throughout. This results in consistent flavour and tannin profile in all the fruit that we pick from this site.
The Pinot clone planted here is MV6 - a fantastic clone that consistently shows depth and power and always with a beautiful perfume. MV6 or the 'Mother Clone 6', comes from a selection taken in the 1970's from vines that had been grown from cuttings brought into Australia by James Busby in 1832. Busby's cuttings were taken from Clos Vougeot, in Burgundy and has a soft canopy, small bunches and berries which are characterised by concentrated plumy characters, and very good structure.
The fruit itself is robust and versatile and have experimented over the years with different percentages of whole bunch and fermentation management regimes to assess the impact on quality. Despite the difference in winemaking, D block always performs very well.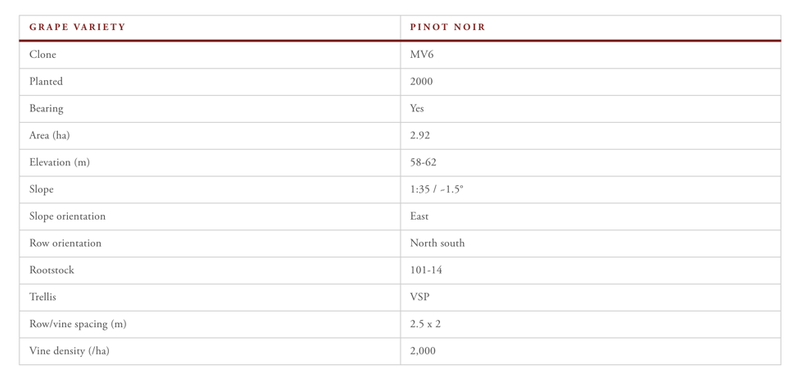 Vintage Overviews & Tasting Notes
2013
After good winter rains the 2013 vintage ended as one of our driest and earliest vintages on record. The favourable weather throughout bud burst and flowering set up the ideal conditions for a very good vintage.
Tasting Note:
This was the first Coolart single vineyard wine that we released. It is a wine that is looking younger than its years displaying dark cherry, tobacco leaf, pine resin and delicious savoury notes. Upfront tannins showcase the hallmark Coolart structure while savoury notes balance the softening dark fruit characters.
Tech Notes:
80% whole bunch pressed after 15 days on skins

15 months aging :: 20% new French oak barriques

13.8% alcohol
2015
Following heavy rainfalls in the winter, the 2015 growing conditions on the Peninsula were exceptional. Mild and consistent temperatures over the summer and a cool and dry autumn produced beautiful fruit, balanced yields and healthy canopies. The resulting wines have bright fruit, great balance and persistence. One of our very best vintages.
Tasting Note:
A very well balance and complex wine. Notes of violet, blackcurrant and strawberry jam are balanced with hints of autumn leaves, tobacco and cloves. Beautiful fine tannins coat the palate balanced by a juicy mouthfeel. This is a very interesting and complex wine but also has a good potential for aging.
Tech notes:
100% destemmed; all whole berries
15 months aging :: 24% new French oak barriques
13.8% alcohol
2017
Following an average rainfall and relatively warm winter, October was our third wettest on record (96mm v 62mm average) and November saw our second coldest maximum and minimum temperatures (19.3° v 20.9°, 9.6° v 10.9°), consequently the budburst interval (budburst-flowering) was our longest ever – 87 days v an average of 75 days – and flowering was our latest ever (5 December v our 21 November average). In the end, due to the excellent February and March, hang time (budburst-harvest) was average – 205 days v an average of 203 days – and harvest date was close to average – 1 April v an average of 28 March. Yields were down because of the problems around flowering but summer and early autumn saw long, slow ripening – perfect for our Pinot Noir and Chardonnay.
Tasting note: With such tiny yields it's a pleasure just to see this wine at all, with the perfect season great for quality but miserable for yields. Coolart is the earliest picked of the Ten Minutes by Tractor vineyards and you'd expect this to be a beastly wine. But it's not – rather, it's joyously plump and ripe, a wine of red raspberry easygoing flavour, yet with tannins and grip. Great balance of fruit flavour and structure.
Tech notes:
10% whole bunch pressed; destemmed portion all whole berries

11 months aging :: 30% new French oak barriques
13.0% alcohol
Comments
Commenting has been turned off.
Instagram Feed