Winery Architecture Gift Pack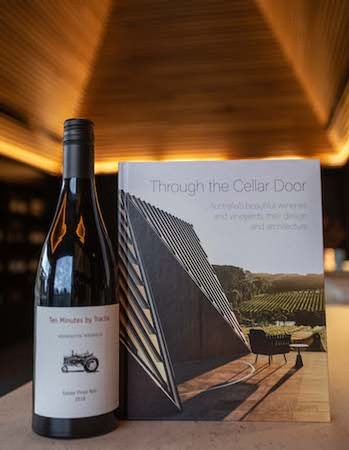 Winery Architecture Gift Pack
Through the Cellar Door: Australia's Beautiful Wineries and Vineyards, their Design and Architecture

Among almost 1,000 cellar doors situated across the many wine regions in Australia, the 40 projects featured in this book each demonstrate a uniqueness in their approach to their design visions, and serve to inform and illustrate the exciting new direction in Australian winery architecture.

Estate Pinot Noir 2018
Using fruit from both 'down the hill' and 'up the hill' imbues this Pinot with welcome layers of flavour. There's bright fruit, but it dovetails into something darker, the tannins nicely bitter in a savoury fashion. The detail, the completeness of a Pinot that is perfectly mid-weight and assured in its regional style.
Wine Profile
| | |
| --- | --- |
| Vintage | |
| Vineyards :: Clones | |
| Harvest date :: Yield | |
| Brix :: pH :: TA | |
| Winemaking | |
| Winemakers | |
| Aging :: Oak | |
| Residual sugar | |
| Finished pH :: TA | |
| Alcohol % | |
| Production | |
| Tasting Notes | |
| Food :: Temperature | |
| Best drinking | |
| Downloadable PDF | |